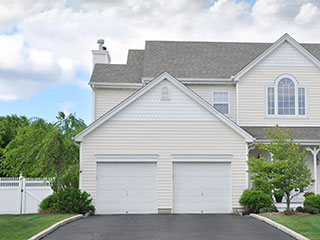 While a do-it-yourself approach to installing and repairing things in your home can be very helpful at times, it is still fraught with a lot of potential risks. First, if the person does not know the basic safety guidelines to follow, they could end up getting seriously hurt. If they don't have all the right tools and the required skill and technical understanding, they could end up causing all sorts of easily preventable issues. That's why you should always reach out to our professional team whenever you need to have a garage door installed or to have some part of the system repaired.
Our Dedication Is Your Guarantee
As one of the leading garage door service providers in all of Texas, our team makes a conscious effort to help every local homeowner with various issues. We put an emphasis not only on the quality of our service (which we highly value as well) but also on efficiency and safety. We always aim to get any type of work done as quickly as possible and to make sure that no person is jeopardized during any step of the process. We want you to be impressed with the speed in which we are able to complete the required tasks, as well as with the professionalism our technicians exhibit. Our experts always arrive with all the tools and replacement parts required to complete anything from opener repair to spring or cable replacement on the spot.
The Choice Is Yours - But We Can Help
Garage doors can come in a wide assortment of styles and materials. While you could do your own research and try to find the best model for your home by yourself, some homeowners tend to become overwhelmed by the wide number of available choices. Our experts can provide you with answers to any questions you may have, and make sure you fully understand the differences between the door materials and types of openers that you can choose from. We work with all of the industry's leading brands, including Amarr, Clopay, Chamberlain and more.
Springs And Other Issues
Our experienced technicians have been dealing with broken springs and other tension related problems for a very long. Since these components are in charge of supporting and counterbalancing the weight of your door, they are under a lot of stress on a daily basis, and will eventually break if they aren't replaced in time. Performing this task requires a professional due to the inherent dangers, and you should never try to do this type of thing by yourself. Our technicians are experts at torsion and extension spring replacement, and we'll be more than happy to help you deal with these crucial yet dangerous components.
Any Service You Need
At Garage Door Repair Keller, we believe in offering premium-quality and dependable services for the most affordable prices possible. If you need some type of professional assistance, don't hesitate to give our team a call.
Reach Out To Us Today!
Spring Replacement Experts
Affordable & Effective Services
Complete Satisfaction Guaranteed